The Original Himalayan Cashmere
Affirming the Mountain Life

Our scarves are made through the traditional Himalayan ways of life. We affirm the communities choosing to retain them. Nomadic shepherds hand combing cashmere at springtime. And the families of cashmere master weavers.

Convenient Warmth

The most lightweight natural winter material. Cashmere's thin and hollow fibres mean that you can look like spring but be warm enough for winter. The best scarf for changeable weather, and for those who like to travel light.

Indulge in Luxury

Our cashmere represents the Himalayan heritage synonymous with winter luxury. Alpine pastured cashmere bred for the world's highest mountains. Traditional weavers of ageless elegance. The best everyday quality, assured.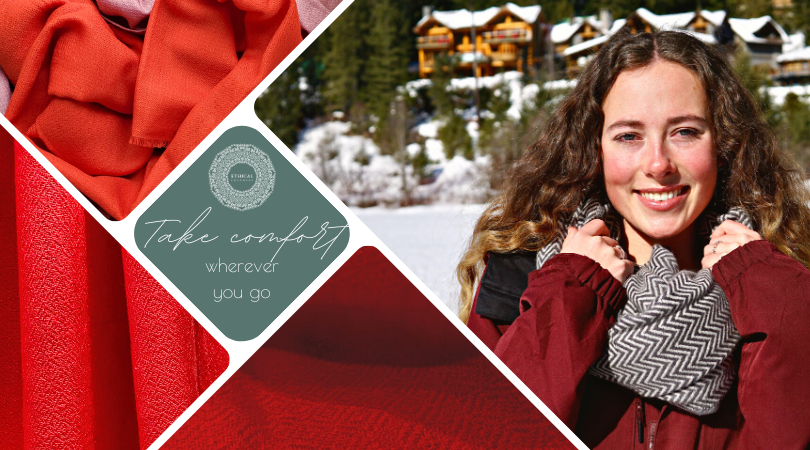 Christmas Season
Subscribe for our Christmas deal: 15% off any 2 scarves